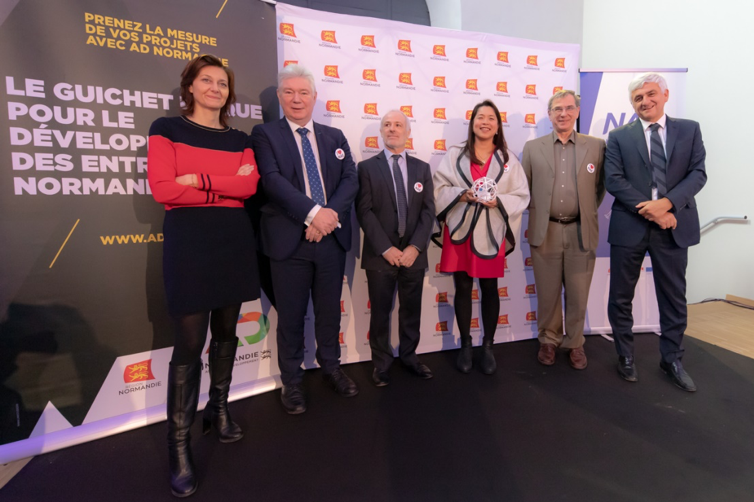 February 20, 2020, Hervé Morin, President of the Normandy Region, and Philippe Eudeline, President of Normandy AeroEspace (NAE), signed a new chain contract for 2020-2022 at the Atrium in Rouen.
A cette occasion, les Pépites NAE 2019 ont été remises aux 9 lauréats. RainbowVision à été distingué pour ses appareils de mesure de la température des gouttes d'eau dans des souffleries givrantes.
Nous sommes fiers de faire partie des membres du réseau NAE et de contribuer à l'innovation et à la compétitivité de l'industrie française.